Juli Carrillo
Assistant Professor
I am a community ecologist, evolutionary biologist and PI of the PIEE Lab! I completed my B.A. in Economics at Rice University in Houston, TX, with a focus on evolutionary game theory. I continued on at Rice in the Ecology and Evolutionary Biology program, completing a master's thesis focused on insect mating behaviour in houseflies, and a Ph.D. examining the ecology and evolutionary biology of plant-herbivore-predator interactions in invasive and native populations of Chinese tallow tree. I then joined the Entomology department at Purdue University as a NSF Postdoctoral Research Fellow, where I further examined the role of plant evolutionary history in multi-species interactions, focusing on wild-crop relatives in tomato, plant-soil feedbacks, and tri-trophic plant defense against herbivores. I love Texas BBQ, Indiana sweet corn, and BC berries!
Office MCML 333
Office phone (604) 827-5039
Email juli.carrillo[at]ubc.ca
Carly McGregor
Lab Manager (She/Her)
I am an ecologist driven by solutions-based interdisciplinary environmental research, with special interests in agroecology and biodiversity conservation. During my MSc in Resources, Environment & Sustainability at UBC, I evaluated the pollinator conservation potential of farm hedgerows and grassland set-aside fields in the agricultural landscape of Delta, BC. I collaborate with researchers in the PIEE lab to explore the effects of these enhanced habitats on communities of pest and natural enemy insects, as well as their potential benefits to adjacent crops. Outside of research, I enjoy hiking, climbing rocks, and baking desserts.
Email carly.mcgregor[at]ubc.ca
Martina Clausen
Field and Lab Coordinator
I am an agro-ecologist with a background in environmental engineering. My M.Sc. in Integrated Studies in Land and Food Systems focused on the evaluation of field margin habitats for wild bee conservation at the farm- and landscape-scale. Building on this research, I am continuing to work on studying biodiversity in agricultural landscapes through a project in Delta, BC. Besides pollinators, this project expands to include the effect of field margin enhancements on pest populations and their implications in adjacent fields. Before moving to Vancouver, I was working as an environmental engineer in Switzerland. I'm glad to be able to live my love for the outdoors to the fullest here. In my free time you will find me exploring the mountains on a snowboard, the ocean on a sailboat or the trails in Pacific Spirit Park on a horse.
Email martina.clausen[at]ubc.ca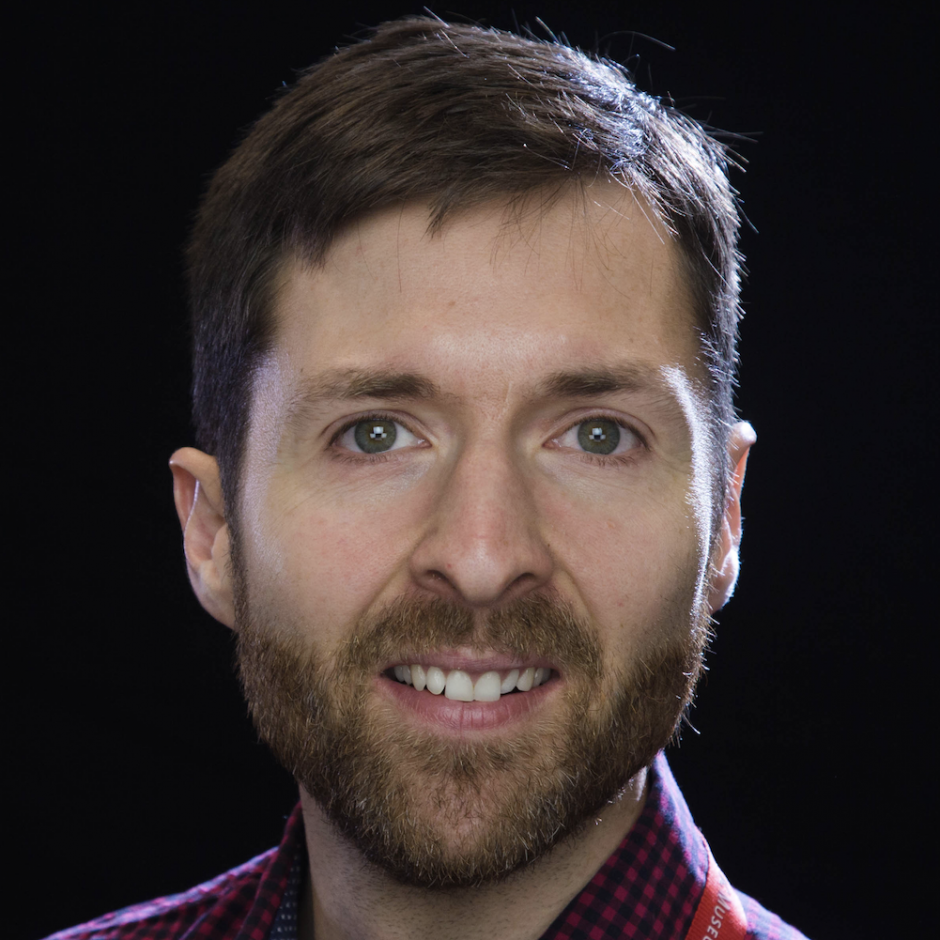 Matthew Mitchell
CSFS Research Associate
My research focuses on how to manage human-dominated landscapes, including agricultural and urban landscapes, for both people and nature. This includes understanding how the arrangement of different land uses and habitats across these areas affects ecosystem services and biodiversity, how to effectively quantify both the supply of ecosystem services and their demand by people, and identifying key management actions that can lead to win-win situations for multiple ecosystem services and biodiversity. I also lead the long-term biodiversity monitoring program at the UBC Farm and work to develop new tools to effectively monitor agricultural biodiversity on diversified farms and link this to key socio-ecological outcomes. I completed my Ph.D. at McGill University in 2014, a M.Sc. at the University of Alberta in 2006, and a B.Sc. (Honours) at the University of Victoria in 2002. Outside the office you can usually find me spending time outdoors with my two young children, playing ultimate frisbee, and gardening.
Email matthew.mitchell[at]ubc.ca
Quentin Geissmann
Postdoctoral Fellow (He (il)/Him)
I landed in Vancouver on October 2018 to work as a postdoctoral fellow in collaboration with the PIEE lab and Dr. Cara Haney's laboratory. I have always been fascinated by the diversity of life forms, and how different organisms have adapted to a wide range of constraints. Throughout my training as a biologist, I also developed a passion for open-source software which naturally led me to study computational biology, statistics, machine learning and engineering. These mixed interests led me to my Ph.D. (2014–2018) on the high-throughput analysis of sleep in insects – building machines to monitor flies in the lab and analyze their behaviours in real-time. For my postdoc, I wanted to take my knowledge of insect behaviour and machine learning to the field and address ecologically relevant questions. I am particularly interested in the development of image-based insect traps to characterize fine-scale population dynamics, and study how they are affected by multitrophic contexts. When I manage to stop myself from working, my favourite activities are crafting in the winter, and foraging the rest of the time.
Personal Website
Email qgeissmann[at]gmail.com
Twitter @qgeissmann
Di Wu
Postdoctoral Fellow
I recently joined the PIEE lab as a new post-doc researcher in collaboration with our industry partner Renaissance. My research focuses on developing RNAi-based insecticides targeting the spotted wing Drosophila (SWD). My love for plant and agriculture stems from my childhood life at the countryside of Jingzhou county in Hubei, China. In August 2014, after completing my B.Sc. in Biology at the Northwest A&F University, I landed at Vancouver and began my Ph.D. program in plant genetics and pathology at the Botany department of UBC. Throughout my doctoral training (2014-2019), I studied plant defence mechanisms in the model plant Arabidopsis as well as in crop plants (mainly rapeseeds). I enjoy applied research as much as fundamental biology, passionate about applying research findings into designing effective and sustainable pest management schemes. In my spare time, I love reading, hiking, skiing and playing/watching basketball.
Email woodyhappyou[at]gmail.com
Twitter @DiWu96569752
Pierre Girod
Postdoctoral Fellow
I started my position as a PostDoc researcher at UBC in November 2020 and the main topic of my research is to investigate the distribution of the adventive populations of Leptopilina japonica Novkovic & Kimura and Ganaspis brasiliensis (Ihering) (Hym.: Figitidae). I am also evaluating their potential as biological control agents against the invasive spotted wing Drosophila, Drosophila suzukii (Matsumura) (Dipt.: Drosophilidae) in western Canada couplable with sustainable practices. As previous research shows how challenging managing SWD is, the PIEE research group will look at integrating various pest management measures in an organic science cluster to control the pest in blueberries, which are a highly valuable crop in the Fraser delta region. We will be conducting field collection, monitoring, host target assessments in the laboratory and various habitats, population genetic diversity analyses and evaluation of organic agricultural techniques. If you don't find me in the office or the laboratory, I am probably on top of a mountain skiing or hiking or maybe in a restaurant trying something new.
Email pierre.girod[at]ubc.ca
Research Gate Profile
Orcid Profile
하규백 Jimmy Kyu Baik Ha
Ph.D student (He/Him)
I am a Ph.D. student studying the effects of elevated carbon dioxide (CO2) on tomato-insect interactions. I spent my childhood years chasing after grasshoppers in the muddy rice patties of rural South Korea and have developed a love for nature and living things. As I aged and learned many things along the way however, I became aware of how much damage human activities inflicted on the environment, and how this could eventually put our future at risk. A rapid increase in CO2 due to human activities can influence the ability of crop plants, like tomatoes, to cope with pest insects and threaten sustainable agriculture. It is my goal to investigate the effects of CO2 on tomato anti-herbivore defense and contribute to protecting our food systems. As a food lover, I simply refuse to allow a world without tomatoes. I am also a passionate gamer, and you can find me on the glorious battlefields of the Koprulu sector or wandering the High Walls of Lothric.
Email hgbhgb01[at]mail.ubc.ca
Chelsea Gowton
Ph.D student (She/Her)
I am a Ph.D. student studying how plant domestication has affected plant interactions. I recently finished my MSc in Plant Science in the summer of 2019. My MSc research focused on using scents to disrupt host finding behaviour in Drosophila suzukii (Spotted Wing Drosophila), an invasive insect pest of small fruits. After finishing my BSc in Ecology from Susquehanna University, I spent some time as an intern at the MacArthur Agro-ecology Research Center in Lake Placid, Florida. Before moving to Vancouver, I worked in quality assurance at a brewery in Pennsylvania. In my spare time, you can find me with my dog on the local hiking trails, trying new recipes in the kitchen, or finding new DIY projects.
Email cgowton[at]mail.ubc.ca
Twitter @chelcereal
Warren H. L. Wong
Ph.D student
As a Ph.D. student, I am passionate about exploring the role of plant-insect interactions and their ecological roles in both natural and agricultural settings. For my Ph.D. I am exploring the dynamics between host plant phenology with two major insect pests Drosophila suzukii, spotted wing drosophila, and Anthonomus rubi, strawberry blossom weevil, alongside their associated parasitoids. Before I began my Ph.D., I graduated from Simon Fraser University (SFU) with a Master of Pest Management (MPM) degree in 2020. My MPM thesis was on plant phenology, host suitability and plant kairomones, and how they apply to the attraction of brown marmorated stink bugs (BMSBs), an invasive pest from Asia. During that time, I also conducted research on the primary biological control candidate of BMSBs, Trissolcus japonicus, an egg parasitoid. Our study tested a method of stockpiling the eggs of BMSBs, for the rearing of its egg parasitoid and quantified both lethal and sublethal effects. This technique is now widely adopted globally in the preparation for the mass release of T. japonicus.
Email warren.h.l.wong[at]gmail.com
Twitter @warrenhlwongResearch Gate Profile
Matt Tsuruda
M.Sc. student (He/Him)
I am a M.Sc. student in the Plant Science program. I completed my B.Sc. at UBC in Biology. I have long been interested in insects, biodiversity, and sustainable agriculture, which led me to my current project. I am interested in the ways that habitat enhancements affect insect biodiversity in agroecosystems. As agricultural intensification increases worldwide, natural habitat and biodiversity have seen declines which can result in increased occurrences of pest outbreaks. Of particular interest to me is the invasive spotted-wing drosophila, which causes tremendous damage to crops and threatens the livelihoods of many growers. I spend the majority of my free time skateboarding, hiking and playing video games!
Email tsuruda[at]mail.ubc.ca
Jennifer Lipka
M.Sc. student (She/Her)
I am a 2nd year M.Sc. student in Integrated Studies in Land and Food Systems at the lab. My undergrad is a B.A. in Geography majoring in Environment and Sustainability. My academic interests are biogeography, GIS, and pollinators! In the summer of 2019, I received an NSERC URSA to conduct collaborative research with our lab and the PCIGR to study how trace metal pollution is distributed across bumble bee populations in the lower mainland. I am interested in researching the relationships between plants and pollinators and how they are affected by environmental pollution, climate, and land use change. My favourite activities are gardening, snowboarding and eating chocolate!
Email jennifer.lipka[at]ubc.ca
Personal Website
Rebecca Pain
M.Sc. student (She/Her)
I am a M.Sc. student in the Plant Science Program. I completed my undergraduate degree at the University of Alberta in Biological Sciences. During my time there, I developed a love for insects and biological pest management. My project is interested in how habitat enhancements influence pests and biological control across agricultural landscapes in the Delta region. Spotted-wing drosophila is a common pest of multiple cultivated fruits in the area and will be of particular interest in my project. In my spare time, I like to do needlework crafts and knitting, run, and ski when I can!
Email rpain[at]mail.ubc.ca
Isaac Peetoom Heida
M.Sc. student (He/Him)
I am a MSc student in the Plant Sciences program. Currently I am interested in plant-soil feedbacks and how they help plants cope with herbivory. My research project is still under development, but will generally be looking at how herbivore identity can create different soil feedback legacies. I received my BSc in Ecology from the University of Alberta in 2019, where I had the opportunity to lead some independent research on shrub-grassland interactions. I have professional experience with vegetation surveys in terrestrial and wetland habitats, servicing remote camera traps, data analysis and report writing for a variety of audiences. In my leisure time you'll find me reading, hiking, climbing, fly-fishing or trying to learn to code.
Personal Website peetoomheida.ca

Email: peetoomh[at]mail.ubc.ca
Jade Sherwood
M.Sc. student (She/Her)
Currently completing my Undergrad at UFV in Agricultural Science, I am now working towards my MSc in Plant Science at UBC. Here I plan to explore the distribution of the invasive strawberry blossom weevil (Anthonomus rubi) and associated parasitoids in the invaded ranges of Canada and their native ranges in Europe. Using molecular identification tools and collaboration with specialists', habitats will be sampled to determine the identity, phenology and impact of parasitoids for use as potential biological control options for A. rubi in Canada. My background into plant/entomology research began in 2019 while working with the Brown Marmorated Stink Bug and Trissolcus japonicus. In 2020, working with Spotted-winged Drosophila (SWD) and their associated parasitoids, Leptopilina japonica, exploring enemy risk effects from lingering chemical cues of L. japonica on food substrate of SWD. Concluding BOTH male and female parasitoids elicited a response in SWD who avoided ovipositing in substrate previously exposed to L. japonica parasitoids. During my free time you can find me in the mountains!
Kelly Wang
M.Sc. student (She/Her)
I am a M.Sc. student in the Plant Science Program. I completed my B.Sc. undergraduate degree at the University of British Columbia in Environmental Sciences. I have a background in integrated pest management, pesticide efficacy trials and the development of sustainable insecticide and herbicide products for agroecosystems. My project aims to use biovigilance as a proactive pest management technique to understand the relationship between long-term cranberry pest monitoring records and weather data. With this information, temporal models and predictive tools can be developed to aid in forecasting future insect pest threats to mitigate their risks.
Daphne Chevalier
M.Sc. student (She/Her)
I am a M.Sc. student in the Plant Science program. After graduating with a degree in biomedical engineering in 2020, I took a year of unclassified studies at UBC to learn more about the links between health, the environment, and society. I also moved to a rural area and started learning to recognise some native plant species. These experiences motivated me to pursue applied research in ecology, which led me to the PIEE lab, where I am co-supervised by Dr. Juli Carrillo and Dr. Quentin Geissmann. I am working on Sticky Pi, an open-source "smart trap" that provides novel insight into insect biodiversity and daily patterns. I aim to scale Sticky Pi beyond the lab for use by community members, including growers, by making it more usable. I am also using Sticky Pi to examine the effects of artificial light at night (ALAN) on insects. In light of precipitous insect declines, I am glad that I can apply my engineering background and passion for ecosystem health to identify key threats and improve monitoring techniques. In my spare time, I love hiking, making art, mending, woodcarving, and construction/DIY!
Hannah Anderson
M.Sc. student
I am a MSc. student in the plant science program. I completed my BSc. undergraduate degree in 2022 from Carleton University in Biology where I took interest in ecology and conservation biology. I also developed an interest for insects and incorporated them into my honours undergraduate thesis where I studied a biomarker commonly used to study insect (and vertebrate) physiology. I became interested in agriculture when I started working with Agriculture and Agri-Food Canada as a research assistant in plant breeding. My project is still being developed but will focus on the use of ecosystem services to conserve and promote biodiversity while sustainably controlling pest insect populations in berry production.
Undergraduate Students
Dennis Chiu
I am a third-year B.Sc. student in the Applied Animal Biology program. I joined the lab as a Work Learn student to work on a project that uses historical pest data from ES Cropconsult. In academics, I am very interested in the impacts of climate change and I wish to contribute to conservation ecology in the future. I love swimming, penny-boarding, and taking care of my 4 pets including fishes, shrimps, a poodle, and budgie bird!
Grace Wang
Paul Fisher
Nisa Chavez
Damara Featherstone
Tony Chunqing Liang
Wei Xie
Asha Wareham
Georgia Hainas
Former Students
Allison Gacad
NSERC USRA Student (2022)
Katherine Buchanan
Undergraduate Student (2021-2022)
Rémy Altasserre
Undergraduate Student (2021-2022)
Naeem Valiani
Undergraduate Student (2022)
Sara Salad
Undergraduate Student (2022)
Tina Friesen
Undergraduate Student (2022)
Taylor Weisshaar
Visiting M.Sc Student (2021-2022)
Savi Raghuraman
Undergraduate Student (2021-2022)
Yulia Shcherbakova
Undergraduate Student (2021)
Ebba Hooft Toomey
Undergraduate Student (2021)
Sadie Larter H.
Undergraduate Student (2020-2021)
Yuma Baker
Undergraduate Student (2020-2021)
Joyce Liang
Undergraduate Student (2021)
César Cabra
M.Sc Student (2018-2020)
Email cesar.cabra[at]alumni.ubc.ca
Sara Ng
Undergraduate Student (2019-2020)
Melody Fu
Undergraduate Student (2020)
Jordan Tam
Undergraduate Student (2019)
Audrey Debonnel
Visiting M.Sc. Student (2018)
Kathy Ma
NSERC USRA Student (2018)
Carmen Wong
Undergraduate Research Assistant (2018)
Li Xiao
Visiting Ph.D. Student (2017)
Derrick Chong
Undergraduate Research Assistant (2017)
Xiaohong Li
Visiting Ph.D. Student
Former Lab Technicians
Sadie Garcia
Aldona Czajewska